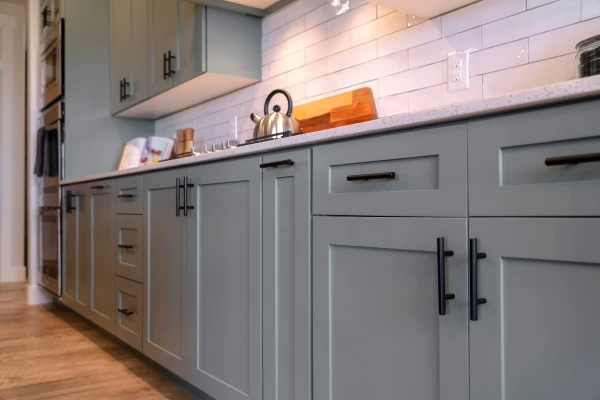 When it's time to sell your home, a new coat of interior paint can give it a fresh, new look and help generate more interest from prospective buyers. A new paint job not only changes the look and feel of your home, it helps cover up any dings, dents, and scratches that can detract from its appearance. In fact, over 65% of realtors recommend painting the interior of your home before you put it on the market. But aside from the painting itself, one of the hardest parts of this process is selecting the best interior paint color(s) for selling a house. With so many interior paint colors to choose from, how do you know which colors are going to appeal to prospective buyers? Find out how to choose the best interior paints colors for selling your home using the suggestions below, so you can increase the number of people interested in buying your home.   
Tone it Down  
The best way to approach painting your home's interior is to think about it in general terms. Try to choose interior paint colors that will appeal to a wide audience. This means avoiding bold colors like red, dark blue, bright yellow, dark green, etc. Instead, choose colors that are softer, warmer, and more inviting. Colors that blend well with a variety of different design styles are a good place to start. 
Your goal is to help potential buyers visualize themselves in your home, so consider using more neutral interior paint colors. Natural colors have a wider appeal because they blend well with a variety of different accent colors and decors. Buyers can better visualize their furnishings in your home when the existing colors complement what they already have.   
Five Interior Paint Colors to Sell a Home 
Here are some of the more popular interior paint colors you can use when selling your home. These colors all have a few things in common; they're soft, neutral colors that are more likely to appeal to a wide range of prospective buyers:  

This warm gray color works well with a variety of different furnishing and styles; from dark traditional to modern contemporary. This color looks great in living rooms when paired with white trim. 

`
When it comes to a neutral color, you really can't go wrong choosing white. This warm white with hints of green fits the bill when it comes to coordinating with any style. White also helps complement dark furnishings and pairs well with indoor plants. 

If you're looking to combine a touch of elegance with compatibility, this rich and dramatic gray will do the job. It's dark enough to create a distinctive look, but not so dark that it makes a room feel small.  

If you have some rooms that benefit from a lot of natural light, this rugged brown tone will look great. This color goes well with both light and dark décor and is versatile enough to appeal to a wide range of prospective buyers. 

This white with a hint of blue can help soften rooms that have harsh light. It's the perfect choice for adding a touch of color to a room, without adding too much. This color does a really nice job of accenting all different types of décors.   
Hire Our Professional Interior Painters 
Selling your home is a lot of work. There are so many things that need to get done before you move. And although adding a fresh coat of paint to your home's interior is important, you may not have time to do it all yourself. Paint to Perfection has the expertise and experience to get the job done right and on your schedule. So, once you choose the perfect color, let us take it from there. Give us a call at (267) 469-1174 or request a free estimate online.